Malahat crash claims community leader from Port Alberni
Dec 30 2011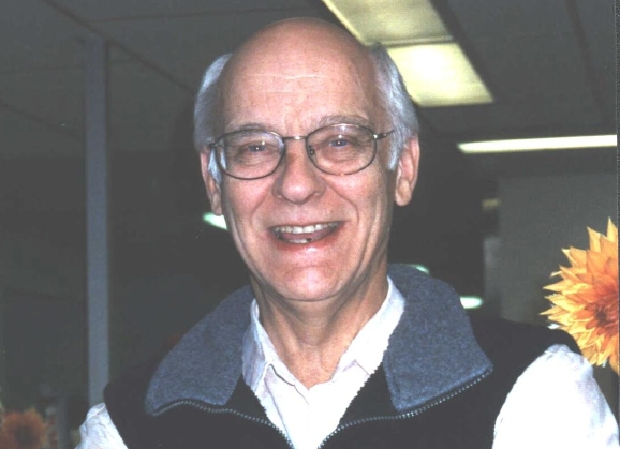 Terry Whyte, 76, of Port Alberni died Wednesday following a crash on the Malahat. He was an advocate for seniors and the homeless in Port Alberni and friends and shocked at news of his death. Whyte is shown with former B.C. Lt.-Gov. Iona Campagnolo
Photograph by:
Handout, Courtesy
A Port Alberni man who died following a crash on the Malahat Wednesday afternoon was a staunch advocate for seniors, the homeless and 'those without a voice'.
Initial reports indicate that 79-year-old Terry Whyte suffered an aneurysm before colliding with two other vehicles, one head-on. He was rushed to Victoria General Hospital where he died. His wife, Shirley, suffered broken bones but was expected to be discharged today.
The condition of the female driver of the other car involved in the head-on is serious and she remains in the intensive care unit of Victoria General Hospital.
Those hearing about the death of Terry Whyte, 79, are reacting with shock, said long-time friend Marlene Dietrich.
"He was one of our most upstanding citizens and was so highly respected," said Dietrich.
She is president of the Abbeyfield Houses, Alberni Valley Society, an organization Whyte founded.
Whyte was also president of the B.C. chapter of Abbeyfield Canada, overseeing 20 residences in B.C. and six in the planning stages.
Terry and Shirley Whyte moved to Alberni Valley in 1973. He was a United Church minister who served as a recreation co-ordinator with the city's parks and recreation department, served 11 years as administrator for Fir Park Village, a 67-bed intermediate care home, and then became a real estate agent.
He served on various housing and wellness committees in Port Albern and was named the city's citizen of the year for 2002.
"Terry was absolutely dedicated to seniors and to others who didn't have a voice, and that includes people who were hard of hearing, it includes old-age pensioners, it includes the homeless," said Dietrich.
"He personified Jack Layton's philosophy of 'Don't tell anybody it can't be done.'"
The Whytes have three daughters. Jennifer is a Victoria physician, Melanie lives in Winnipeg and Susan in the Comox Valley.
Whyte had been recovering from a concussion he suffered falling on the sidewalk a couple months ago, said Dietrich.
Former Port Alberni mayor Ken Mcrae was shocked to hear of Whyte's death.
"I knew him from when he first came to town as minister of St. Andrews United Church," said Mcrae.
Whyte was a New Democrat in style of the Tommy Douglas, said Mcrae.
"We probably had the same politics, we were both social advocates in the community — I've known him forever.
"That is sad. He helped a lot of people out in the community."
smcculloch@timescolonist.com
We thought you might also be interested in..