Longtime Saltspring resident shot and killed in Mexico
Jan 04 2012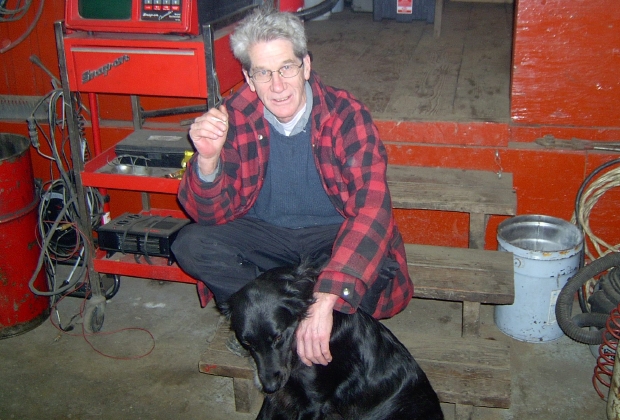 Robin Wood had worked as a mechanic on Saltspring before moving to Mexico.
Photograph by:
..., ...
A retired mechanic from Saltspring Island was shot and killed early Tuesday morning in a town south of Puerto Vallarta, Mexico.
Robin Wood, 67, was returning from a concert when he was shot by robbers who had entered the home he was staying at in Melaque, the CBC reported.
Wood had lived in Puerto Vallarta for about four years, after several decades on Saltspring Island.
It was particularly shocking to hear that Wood's death involved violence, said his former business partner, Blaine Johnson.
"He didn't have a mean, frustrating bone in his body," Johnson said Tuesday. "He was the nicest, gentlest guy you could have around."
Johnson speculates that when Wood was confronting the burglars, "He was probably telling them he had nothing, to leave him alone. He wouldn't have been doing it meanly."
Wood quickly forgave anyone who wronged him, Johnson said.
Wood was originally from England and lived life "by the seat of his pants," said Johnson.
"He didn't care about anything in the world. All he cared about at the end of the day was he had a couple bucks in his pocket so he could go downtown."
Wood had two border collies who accompanied him everywhere, said Johnson.
"Whenever he got a lump sum of money in his pocket, his dogs ate prime steak."
Wood was married to a Mexican woman and had lived in Mexico for most of the last four years, said Johnson.
A wife from a previous marriage had died. He has a daughter in Wales and two stepchildren.
Wood was a challenging business partner, both aggravating and entertaining, said Johnson.
"Me and him had our go-rounds where we'd throw things at each other, but at the end of the day, we'd sit down and have a beer," he said.
Wood still owns the property where the garage is located and lived on the rent he earned.
"He was living the life down in Mexico. He didn't really care about too much and he didn't need too much, either. Never once did he care about what he had."
Wood's death will have a huge impact on Saltspring, said Johnson, noting he's already hearing about people reconsidering trips to Mexico because of the crime rate.
smcculloch@timescolonist.com
We thought you might also be interested in..
Notice
: Undefined index: event in
/home/viccity/public_html/v2/content.php
on line
67