Is your property assessment up or down from last year? New figures out today
Jan 04 2012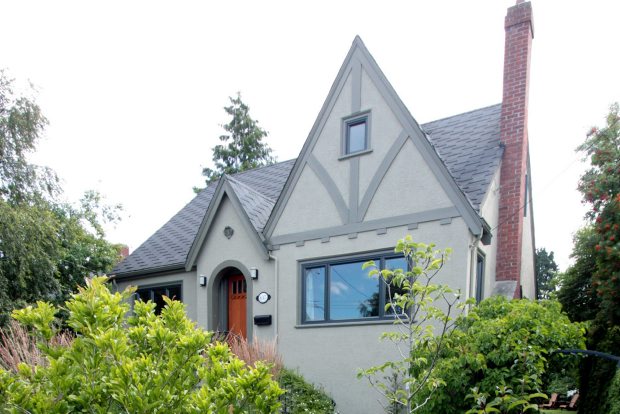 Property assessments for this year's tax purposes are relatively stable compared to 2010.
Photograph by:
Files, timescolonist.com
More than 144,000 property owners in Greater Victoria will start seeing brown envelopes land on their doorsteps today.
The 2012 assessment notices are in the mail and the forecast is for stability.
"Most homes in Greater Victoria are remaining stable in value compared to last year's assessment roll," Reuben Danakody, area assessor, said in a release. "Most home owners in Greater Victoria will see changes in the minus-two pepr cent to plus-five per cent range."
Overall, Greater Victoria's Assessment Roll increased from $91.6 billion last year to $92.9 billion this year. A total of almost $970 million of this growth includes subdivisions, rezoning and new construction.
In addition, owners of commercial, industrial and multi-family properties in Greater Victoria will see increases ranging from plus-five per cent to plus 15 per cent.
"Property owners who feel that their property assessment does not reflect market value as of July 1, 2011 or see incorrect information on their notice should contact our office as indicated on their notice as soon as possible in January," said Danakody.
If a property owner is still concerned about their assessment after speaking to one of our appraisers, they may submit a Notice of Complaint [Appeal] by Jan. 31, for an independent review by a Property Assessment Review Panel, added Danakody.
The Property Assessment Review Panels, independent of B.C. Assessment, are appointed by the Ministry of Community, Sport and Cultural Development, and meet between Feb. 1 and March 15 to hear formal complaints.
The examples below demonstrate local market trends for single family residential properties by a geographic area; trends are affected by many variables.
Jurisdiction 2011 Assessment compared to Roll 2012 Assessment Roll
Colwood $507,000: $497,000Victoria $566,000: $576,000Central Saanich $564,000: $566,000Esquimalt $504,000: $501,000Saanich (SD61) $598,000: $595,000Saanich (SD63) $714,000: $720,000Oak Bay $872,000: $887,000Langford $482,000: $473,000North Saanich $780,000: $777,000Metchosin $625,000: $629,000Sooke $402,000: $401,000Highlands $599,000: $603,000View Royal $555,000: $556,000Sidney $540,000: $529,000Victoria Rural $484,000: $473,000Gulf Islands $502,000: $493,000
For more information and to look up a specific property, go to www.bcassessment.ca
The assessment office is located at Suite 102-3350 Douglas Street in Victoria. During the month of January, office hours are 8:30 a.m. to 5:00 p.m., Monday to Friday. The telephone number is 250-479-7131 or toll free at 1-800-990-1159.
Follow BC Assessment on Twitter, YouTube, Facebook, and LinkedIn.
We thought you might also be interested in..